Memorial Jewellery FAQ's Notices and Announcements
Call 0117 329 2197 if you need help. I work from home and have small children so I'm not always able to answer but you're welcome to leave a message. Please don't forget to read the Terms and Conditions properly, please don't just tick the box on the checkout
Q1: How long does an order take? Can I have an update on my order? And any questions about ETA's, progress, status or any other queries about how orders are "coming along" or "doing".
A: Current orders are taking around two months but orders can take up to six months from receipt of both payment and elements. Orders needing engraving and/or hallmarking can take a little longer. We can't offer ETA's/progress reports etc. You can check your order status right here. We update orders by changing their status to organise them. If there are no updates on your account that means there's no new information; please do not ask because we don't want to disappoint you. When yours is ready we will update the account then add shipping info. We ask clients not to ask for updates as it makes the process longer for everybody, you will be directed here. We're grateful for everyone's patience and are working as hard as we can.
Q1.1: How do I log into my account?
A: Just go to My Account to log in. If you have an order with us then you do have an account (you must create an account during the checkout process). If you need your password reset please email info.treeofopals@gmail.com because the password reset emails often don't work. You can log in with your Facebook account but if you don't see your order there, it is probably because you have a duplicate account. Just let us know and we will resolve it.
Q1.2: I'm logged in but it's showing no orders. Where is it?
A: You've probably just created a new account, perhaps with your Facebook. Just let us know the email addresses you use and we will delete the new account so you can log in on the existing one. Once you're logged in, you can link your Facebook if you like.
Q2: Have you received my…?
A: Please log in here to My Account to check your order status. We don't inform clients individually when we receive elements such as ash/hair etc. We will mark your order as "elements received" within a few days of their arrival. This is delayed sometimes if you have sent recorded/signed delivery as the posties usually come during the school run and parcels are taken back to the delivery office. If you are sending signed, we recommend Special Delivery (UK clients) so you can track the progress with the tracking number they give you.
Q3: How do I send you my elements, ash/hair/cord etc?
A: Please allow a few weeks for us to send you a kit which contains instructions, here is the Sending Elements page with details on sending which you must read. Joanna has just had a baby and is sending out kits a little less regularly but this doesn't affect your place in the queue. If you would rather not wait for the kit you can get in touch for instructions and the address to send to but we are unable to refund the kit.
Q4:How long do orders take?
A: New memorial jewellery orders are taking around two months at the moment, although our official lead ties are stated in our T's and C's. Some orders may take just two months, some take longer especially with engraving and/or hallmarking. If you need an order by a certain date this must be agreed upon and authorised in advance, see our jewellery deadlines page here (unavailable at the moment). If you decide you're unhappy about the wait of an existing order, please let us know why you need your order sooner. Please bear in mind that we have a lot of memorial orders for other clients that are patiently waiting for their jewellery and this information was clearly stated in the terms and conditions that everyone agrees to twice when they order.
Q4.1: Why this long?
A: Our pieces are very sought-after and every piece is handmade from scratch with many stages, involving collaboration with several artists, metalsmiths, engravers and hallmarking. All of our team work as hard as possible, but we are all parents and our children come before anything else. We try to check each piece with clients by sending a proof photo where possible to make sure you like the colours before your piece is set in metal (if you have colour or there are variations) and you can see our blog here about the extra cabochons. Our CEO, Nikki, has chronic fatigue, anxiety and depression. If the wait is a problem then please let us know before you order and we will recommend another artist. We do not hide how long our orders take and when you agree to our terms and conditions twice on the checkout page, you are agreeing to the wait.
Q5: Can I order in time for someone's birthday/wedding/holidays?
A: Order deadlines for weddings and events are now available, please see our Weddings and Memorial Jewellery Deadline page (click here) for more info. Any deadlines for birthdays etc. must be pre-authorised by Nikki by emailing directly on info@treeofopals.com and I will give you dates by which we must receive your order, payment and elements. You must mention the deadline required for on your order comments for it to be guaranteed. If you're looking for a keepsake sooner then please contact other artists.
We do have electronic gift certificates that are emailed and we give you the code, or you can choose it to be sent on recycled high quality cardstock on the checkout. Usually, orders take around three to four months, current estimates above are not guarantees. We did guarantee orders for Christmas/Hanukkah/Yule 2018 and the cutoff date was 30th September for dispatch by 12th December.
Q5.1: Can I order for Mother's Day 2019 Sunday, 31 March (UK)
Yes, please mention this on your order. The cutoff for receipt of order is 30th January 2019 and elements and payment is 15th February 2019. We will send off our engraving and hallmarking on the 16th February and orders will be shipped by 8th March 2019. Nikki will be in Tanzania 11th-25th March 2019 but during this time you can order gift certificates and eVouchers. Gift certificates/kits must be paid for by 20th March 2019 to be posted in time. You can order the jewellery (including ring sizer if required) and add a gift certificate on the checkout, the certificate will be sent with the kit for the lock of hair/cremation ashes which you can give somebody on Mother's Day. They can then confirm the order/colours they would like. Mother's Day/holiday/gift orders can be amended to any producs of equal or higher value at any point before we receive the elements.
Q6: My friend says you sent them updates, why can't I have one?
A: Sometimes if we have made a couple of variations we might send a client a photo (a proof photo) to see which they prefer. Sometimes if we've just made a a piece we're really excited about we might send a client a sneak preview. It's not our standard practice to send a photo. We try to check each piece with clients by sending a proof photo where possible to make sure you like the colours before your piece is set in metal (if you have colour or there are variations) and you can see our blog here about the extra cabochons. If you would like guaranteed proof photos these must be requested at the time of ordering on the order comments.
Q7: I paid or sent in my elements and I haven't heard a thing back?
A: Your account (click here) will be updated which you can check by logging in. When we update an order an email is sent automatically, however, our emails are often deleted by clients' email providers, especially if you're with Hotmail! You have to whitelist @treeofopals.com or info@treeofopals.com click here for instructions. We are working very hard to make email clients accept mail from our server. Please see question 1 regarding updates.
Q8: How do I add info@treeofopals.com and info.treeofopals@gmail.com (our admin address) to my safe senders list on Hotmail? Your emails weren't in my junk folder.
A:
Select Options from the top right (next to the question mark)
Select More options > Safe and blocked senders (under Preventing junk email) > Safe senders
In the space provided, enter the domain @treeofopals.com
Select Add to list
Ensure the safe mailing lists box has the address you entered, and select OK
(more providers are listed here). For mobile users you can request the desktop site of your email provider in your browser. If THAT doesn't work then remember, 1 in 10 people spell their email addresses wrong when they order, just ask Joanna on Facebook to check the email address we have for you or log in with the username and password you set originally. If you're whitelisting our email address because you can't log in then please ask Joanna to reset your password.
Q9: What do the order statuses mean?
A: Each order has a status. Order statuses let you know how far along the order is, starting with Pending and ending with Complete. The following order statuses are used:
Pending payment – Order received (unpaid)
Failed – Payment failed or was declined (unpaid). Note that this status may not show immediately and instead show as Pending until verified (i.e., PayPal)
Kit to be sent – Joanna will be posting a kit usually within a week
Waiting for Elements – we haven't received your elements back yet. If you don't get your kit, let us know and we'll send another one
Elements received – We've received your elements and they're awaiting labels
Processing – Payment received and the order is awaiting fulfillment. All product orders require processing, except those that are Digital and Downloadable. The artist will be given your elements and work on your piece
Urgent – We know you've been waiting a while so we've put you at the top of our list. Urgent orders are our priority
Ready to send – your order is complete and is awaiting tracking info
Completed – Order fulfilled and complete – requires no further action
On-Hold – Awaiting payment – stock is reduced, but you need to confirm payment
Cancelled – Cancelled by an admin or the customer – no further action required
Refunded – Refunded by an admin – no further action required
Next for Artist – we've allocated your order to an artist and will give it to them next
With/New for Artist – your order is with our artist and will be worked on soon. You may see a proof photo emailed soon
Q10: I clicked pay by bank transfer but where are your bank details?
A: They usually come up at the end of the checkout process but if you missed them please log in to your account here: if it's showing as Pending Payment there should be a link to pay again, where you can choose bank transfer or PayPal etc. but if it's showing as On Hold then contact us to have it changed to Pending Payment (contact form at the end of the Memorial Jewellery FAQ's)
Q11: My transaction on PayPal didn't complete or I didn't have the funds – do I have to redo the order?
A: No, just log in to your account here and you'll see your order. If it's showing as Pending Payment there should be a link to pay again, where you can choose bank transfer or Stripe etc. but if it's showing as On Hold then contact us to have it changed to Pending Payment.
Q12: How much hair/ash/cord do I need for a piece? My baby hasn't had a hair cut yet!
A: Have a look at the Sending Elements page for detailed instructions on how to send your precious items to us. Don't forget to add your order number and full name, never ever send everything and call if you get stuck.
Q13: What if you're not home to get my elements?
A: See Q2 for more info. Please don't send signed for or registered if you can help it – if we're "red carded" we have to go to the depot immediately to collect because of how precious the elements are. Just Royal Mail large letter is fine for UK senders, and never send anything irreplaceable (e.g. don't send the whole lock of hair or entire cord stump). If your element is irreplaceable then contact us before ordering! Due to illness Nikki can't always get to the post office.
Q14: How can I be certain you're not just using someone else's ash etc.?
A: Again, there's no way to be certain but I just ask you to have trust and faith in us. From the minute we receive your labeled package it gets checked to make sure it has the right details. The order number stays with it throughout the whole process until it reaches you. That's why we are so strict about adding your order number to your elements, it means we're always double checking… Especially for the customers whose Facebook, order, shipping and PayPal names are different (if that's the case please write all the names on your order). When clients drop off their elements in person we're always happy to show them the studio with our little cellophane-wrapped orders on the board labeled for each client.
We never work on similar orders at the same time. If I have two cremation ash jewellery orders I will wait until the first is totally finished and put away before starting the next. I
"Part of the reason I started making cremation ash jewellery is because I wished with all my heart I'd kept some of my dad's ashes when he passed away in 2010. I didn't know I was allowed to. Every piece I make with cremation ash reminds me of my dad's cremation and I think it honours his memory to allow people to keep their own parents, children and loved ones physically close. The idea of even spilling any ash would be dishonouring him, and the thought of deceiving anyone I can't even imagine what he would think of that! Please read my blog A Day In The Life of a Bereavement Jewellery Artist to learn more about how I work with elements from your deceased loved ones."
Nikki Kamminga
Q15: I'm still not convinced – can I DIY?
A: Please see question 14 above. Some people dye their hair at home and some people prefer to go to a well-established hairdresser with great reviews; you can certainly buy DIY kits for breastmilk jewellery but for something so important it can be nice to treat yourself. Just think of all the money you've saved over formula.
Q16: Is your company ethical?
A: Our jewellery is sustainable, PETA-approved vegan and cruelty-free. We use recycled precious metal and packaging where possible and although our jewellery is plastic, it is not single-use. We tried using EcoResin for a while but all of it turned yellow. More to follow soon in a blog. Nikki writes about vegan jewellery and ethics/alternatives for jewellers to traditional leather and beeswax. Nic is personally a member of La Leche League GB and The Association of Breastfeeding Mothers which are both non-profits supporting nursing families, and visits Tanzania with reusable menstrual pads every now and again. At least 10% of our work is pro bono (free of charge) for families who have lost a baby or young child.
Q17: Do your charms fit Pandora bracelets?
A: Here are some photos from our clients showing off their keepsake and memorial charm beads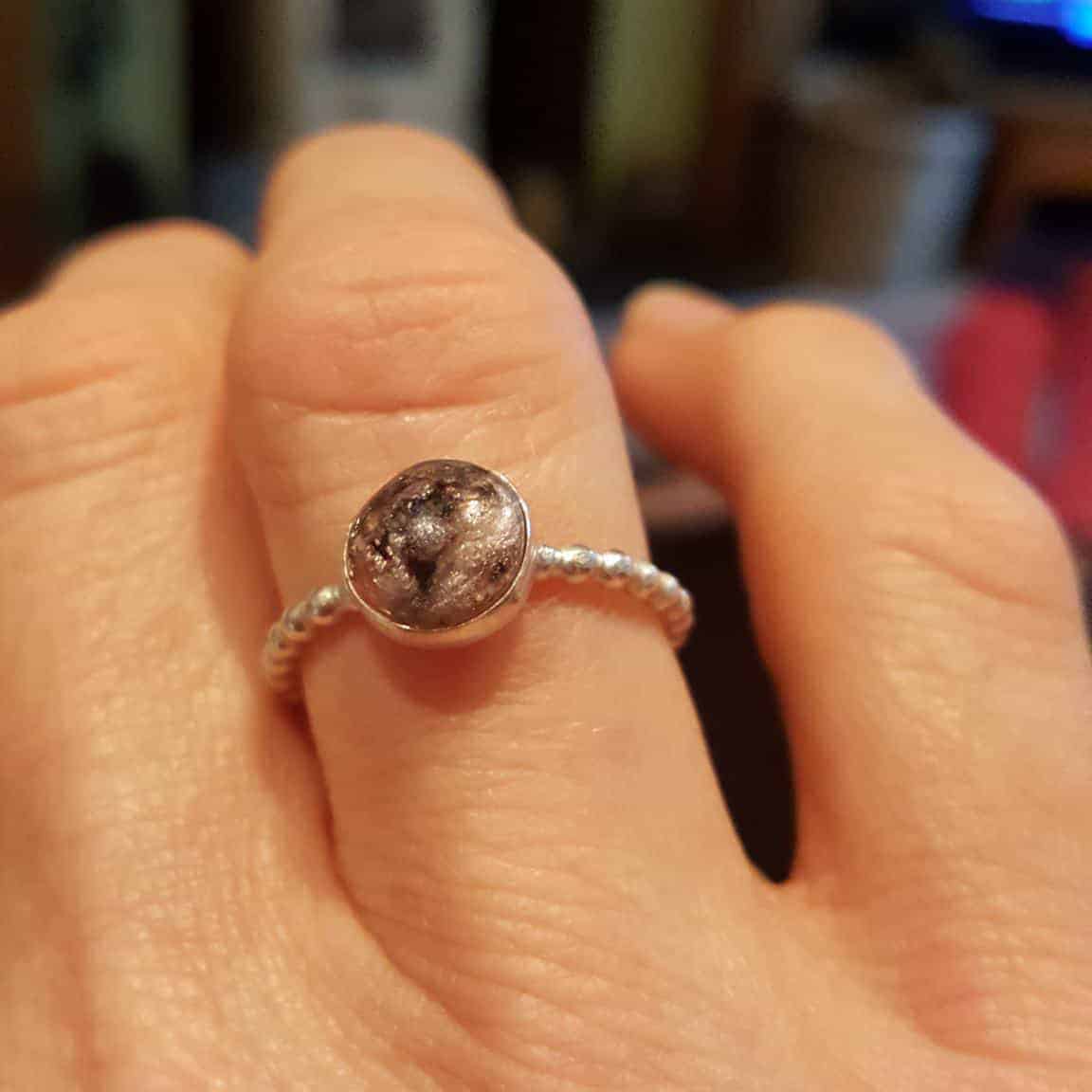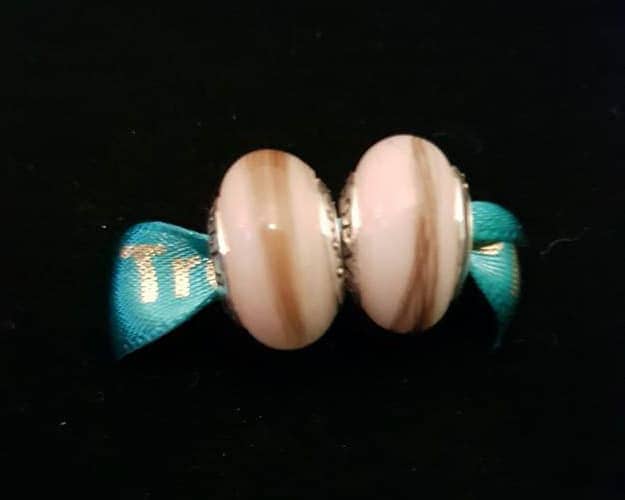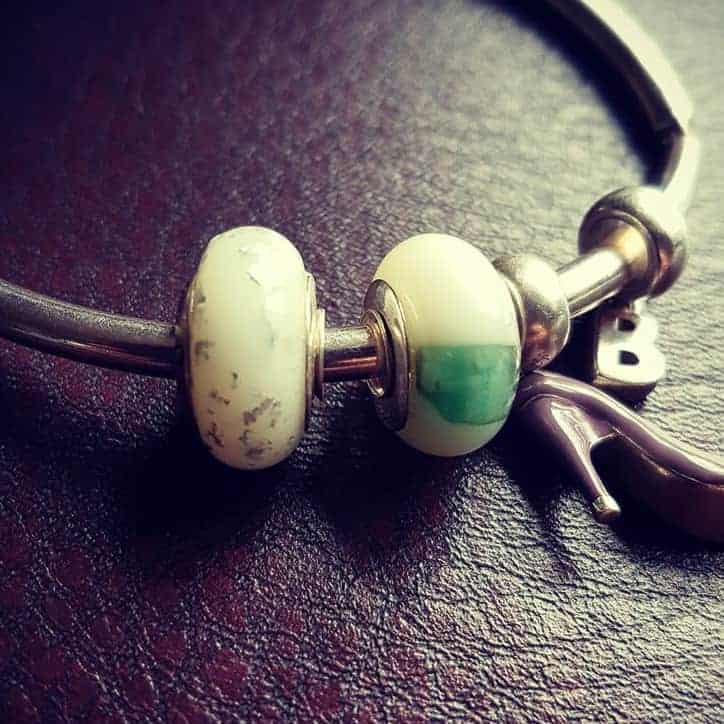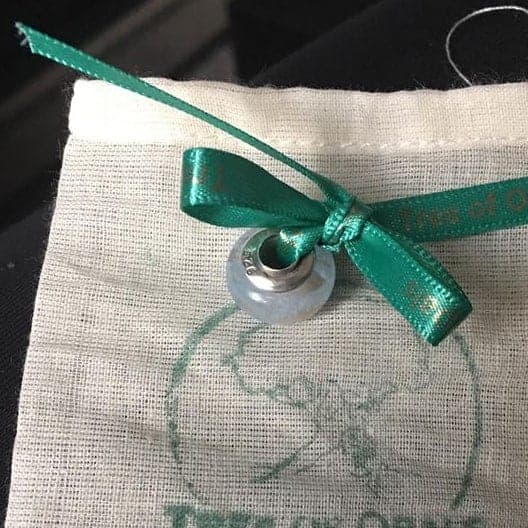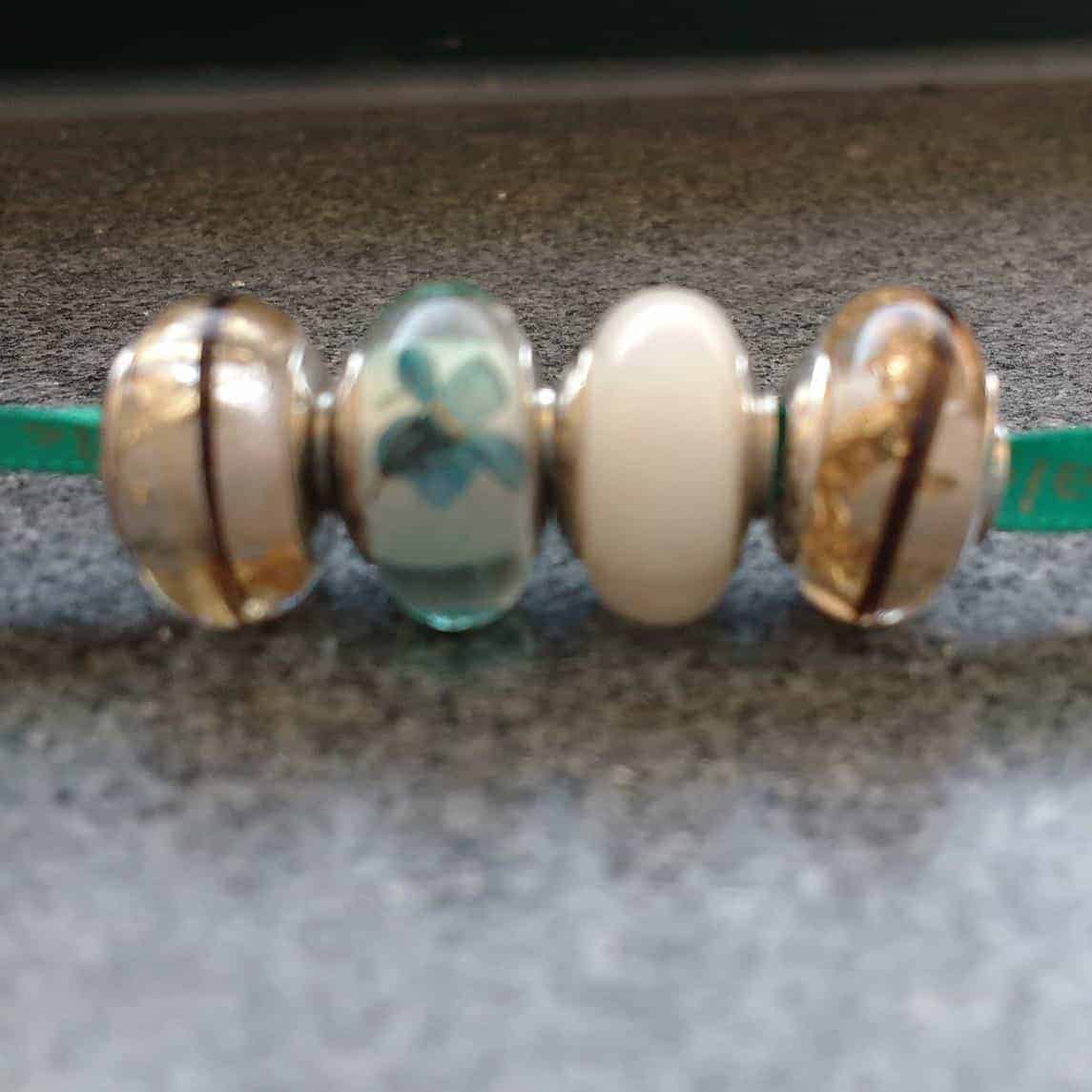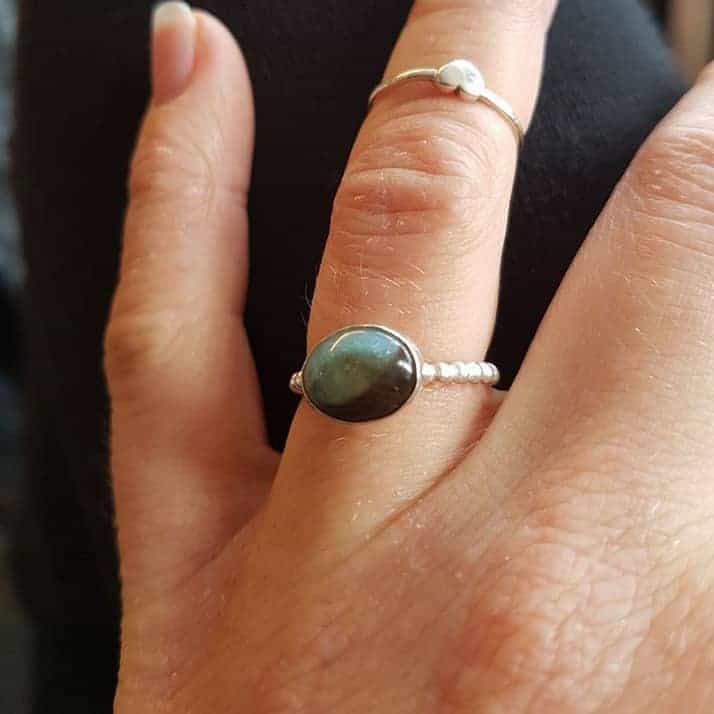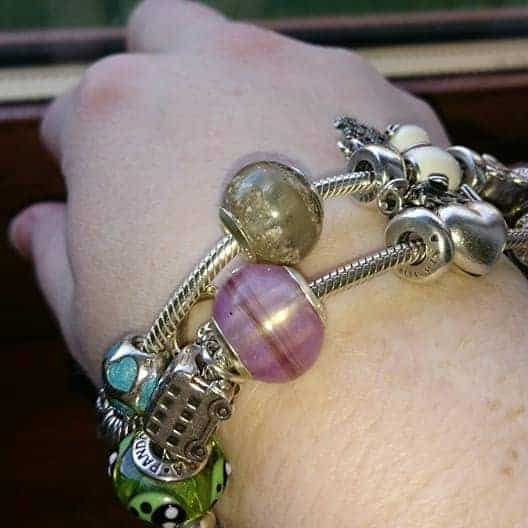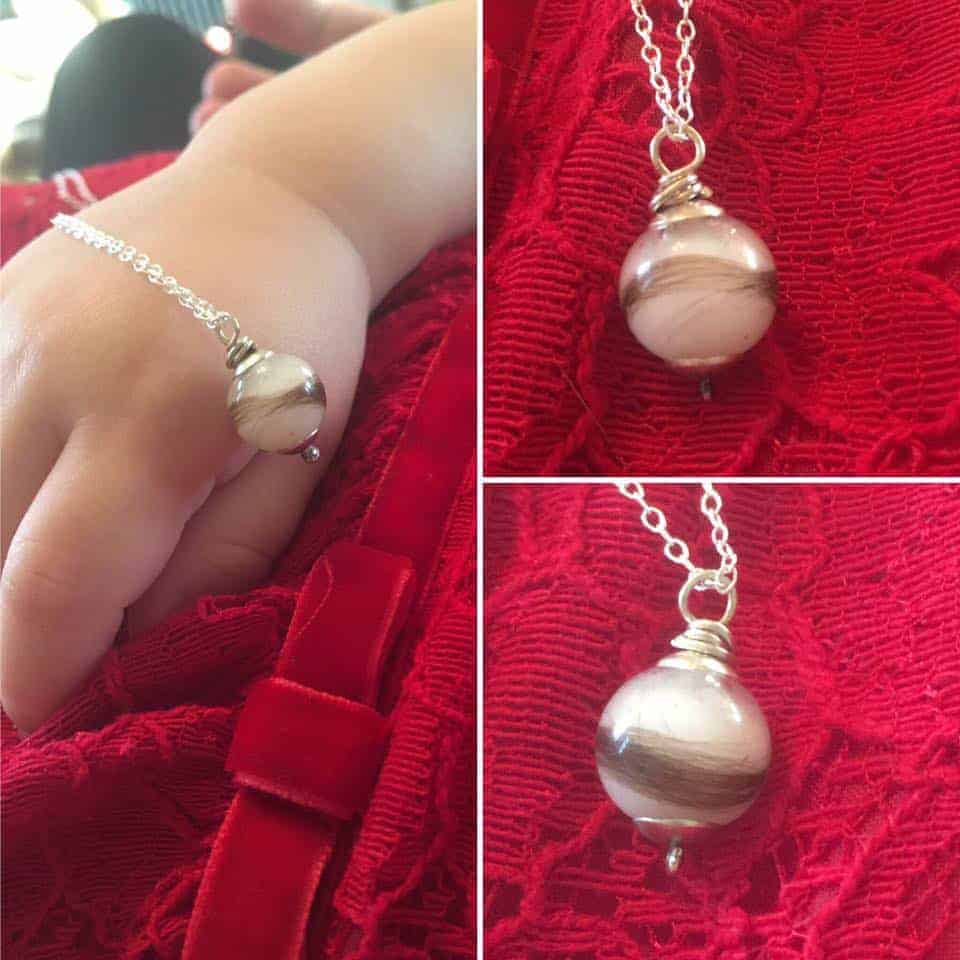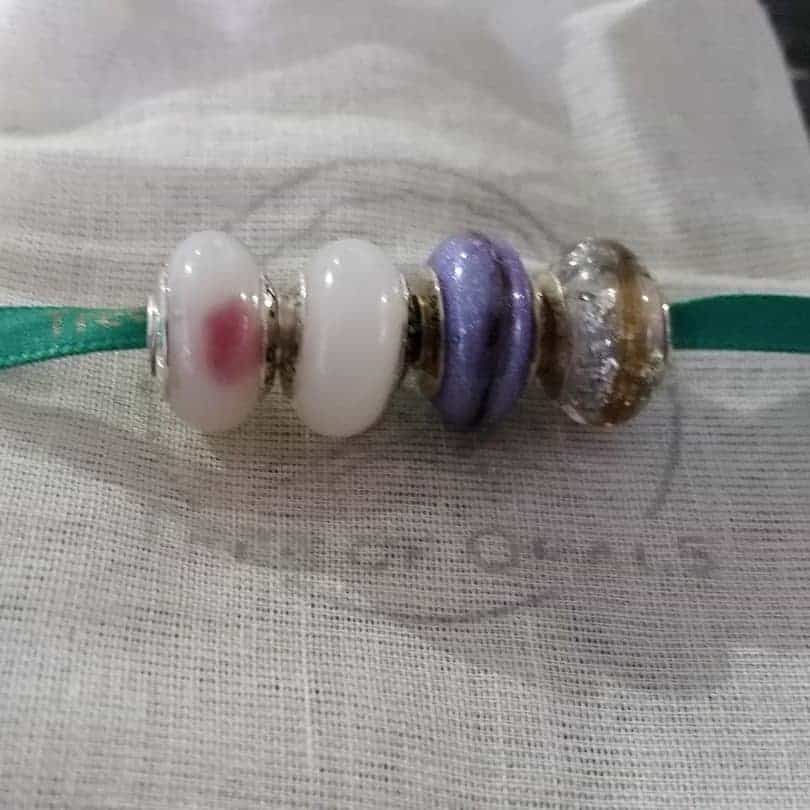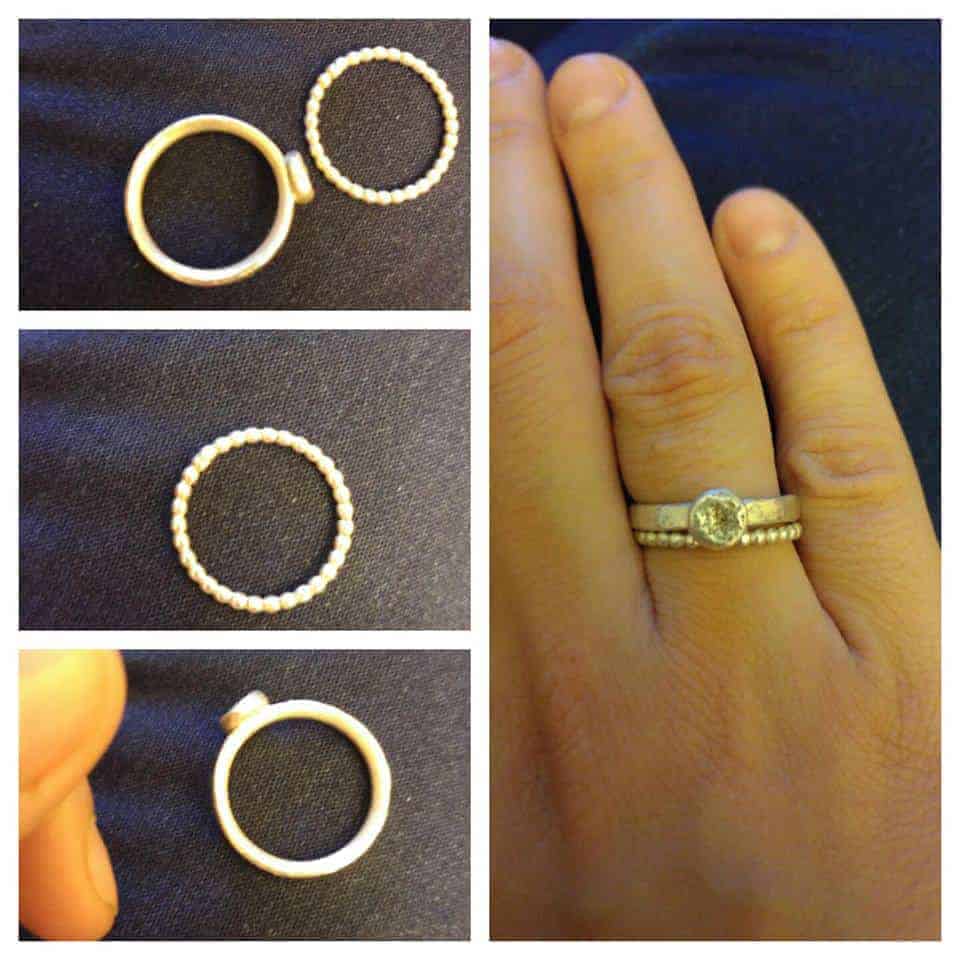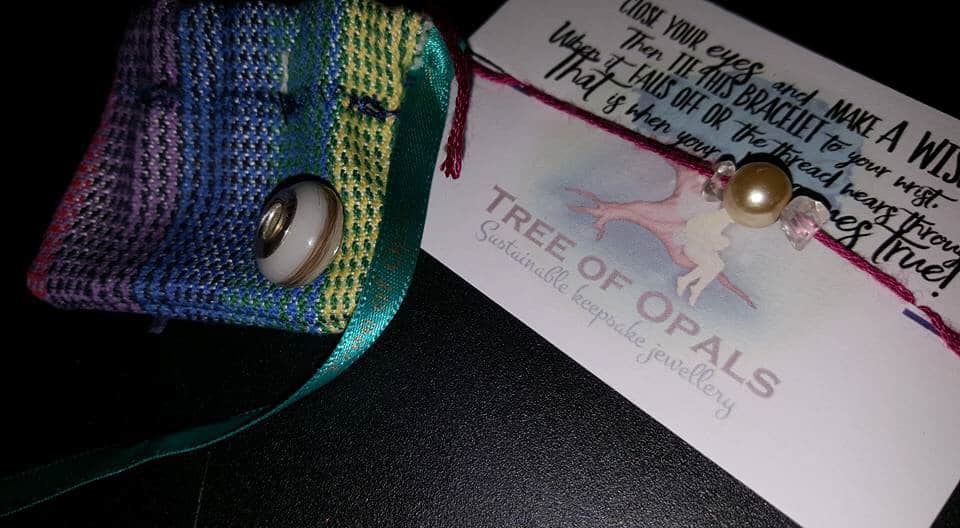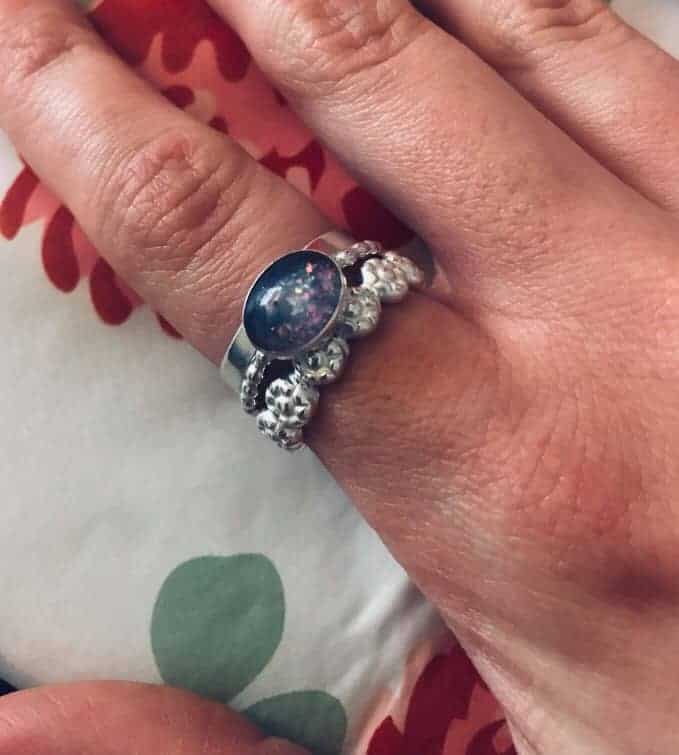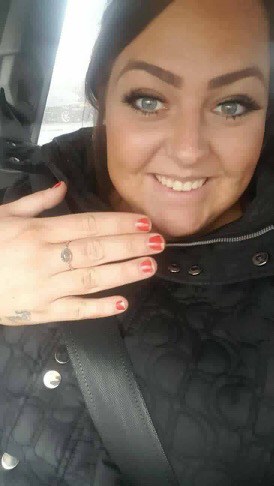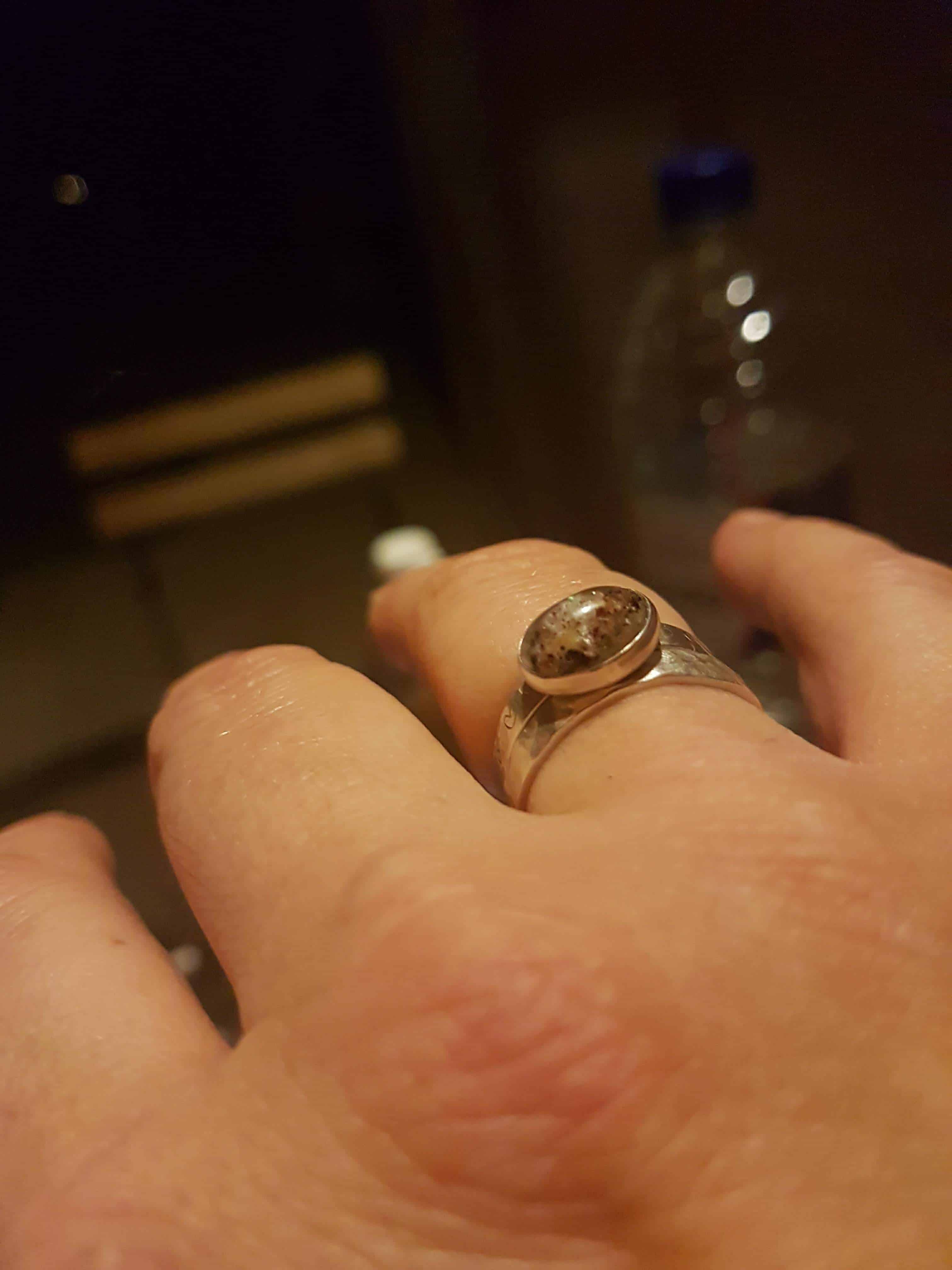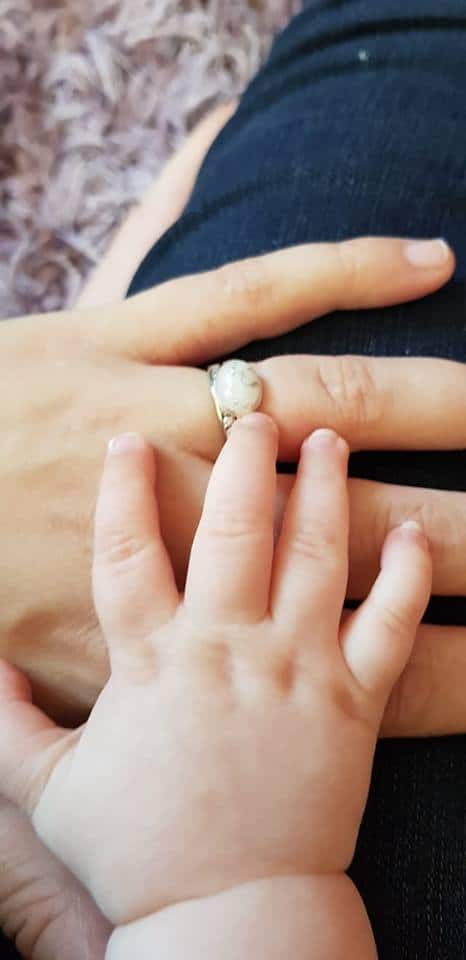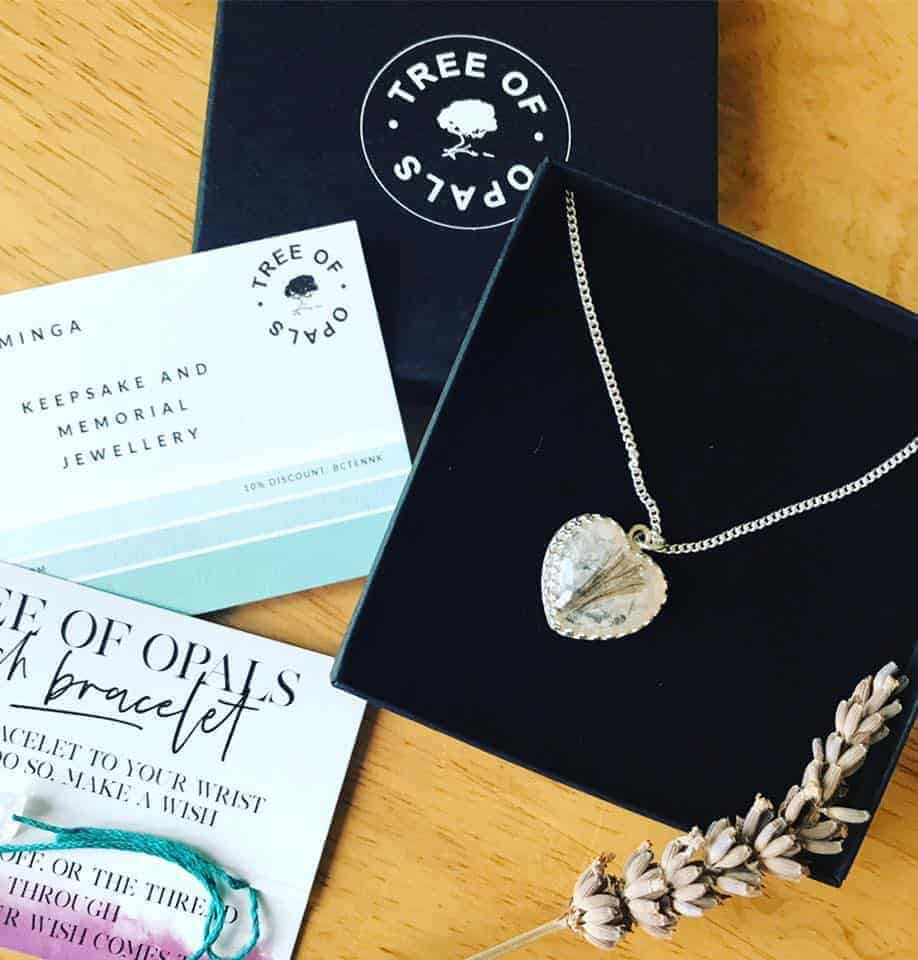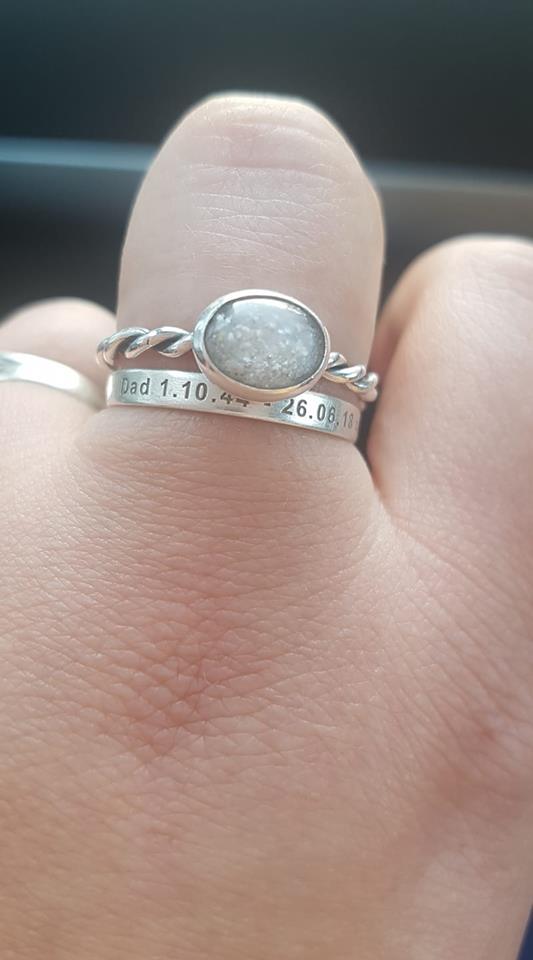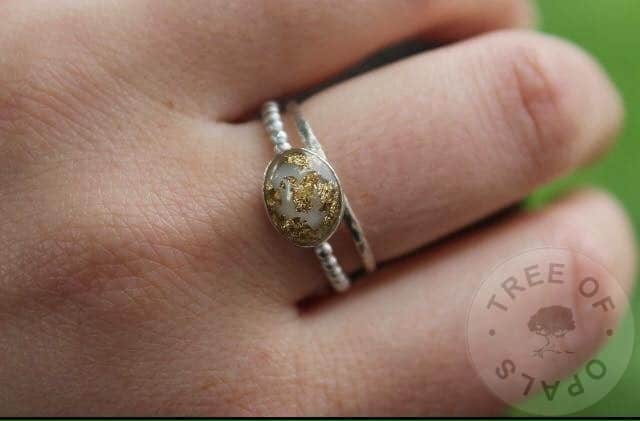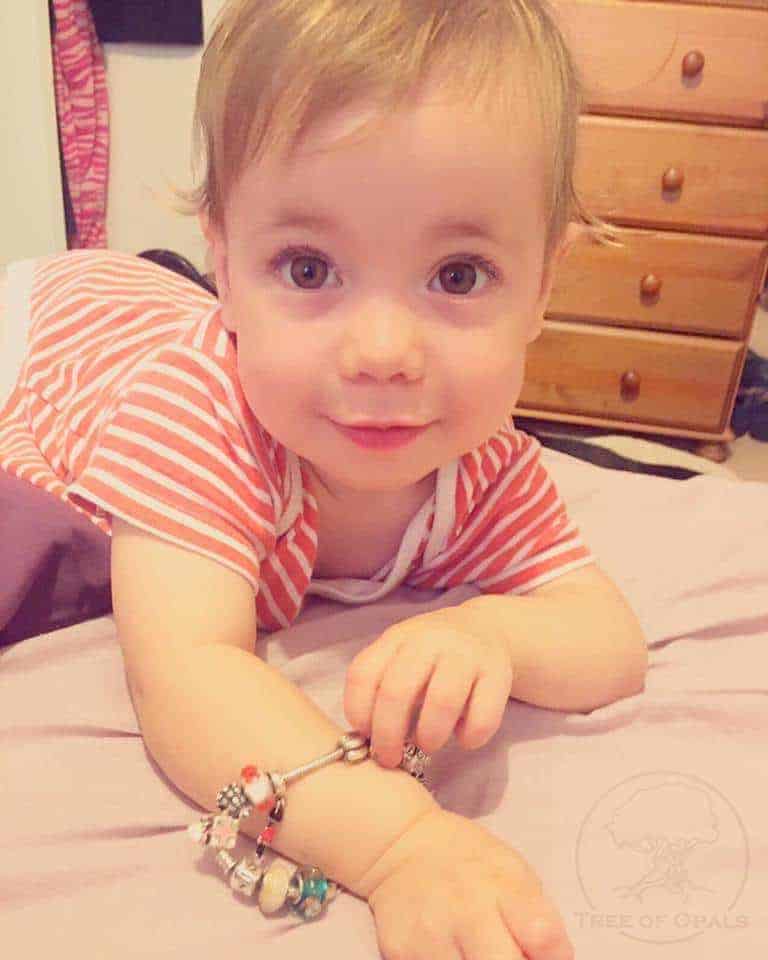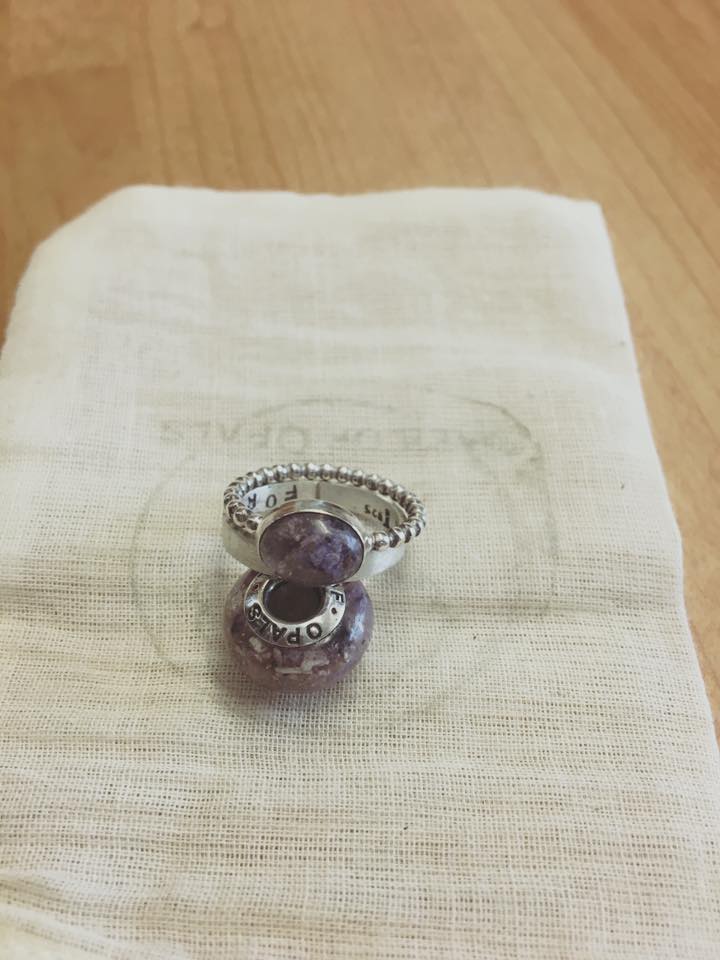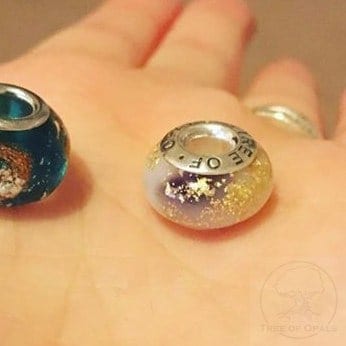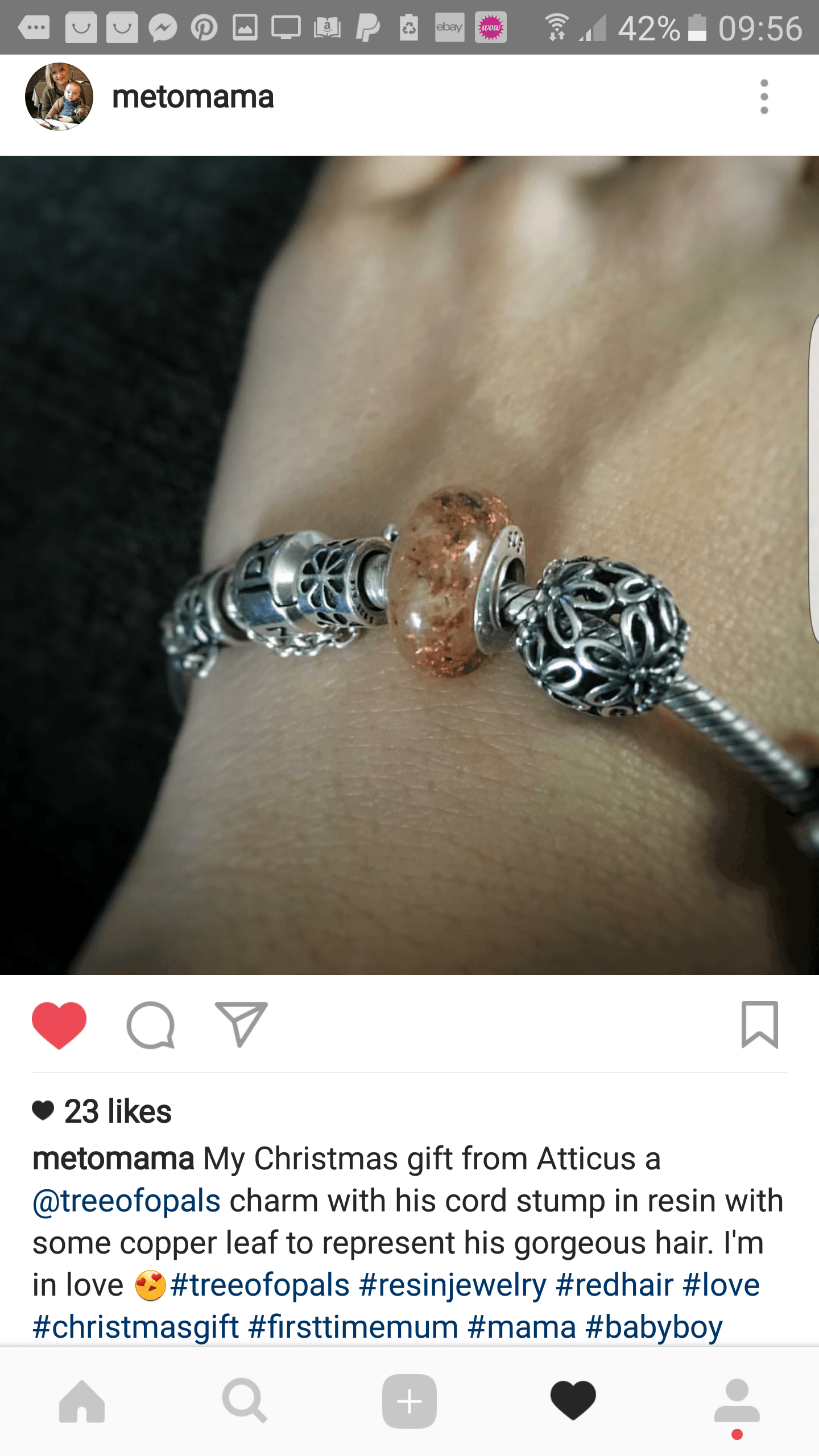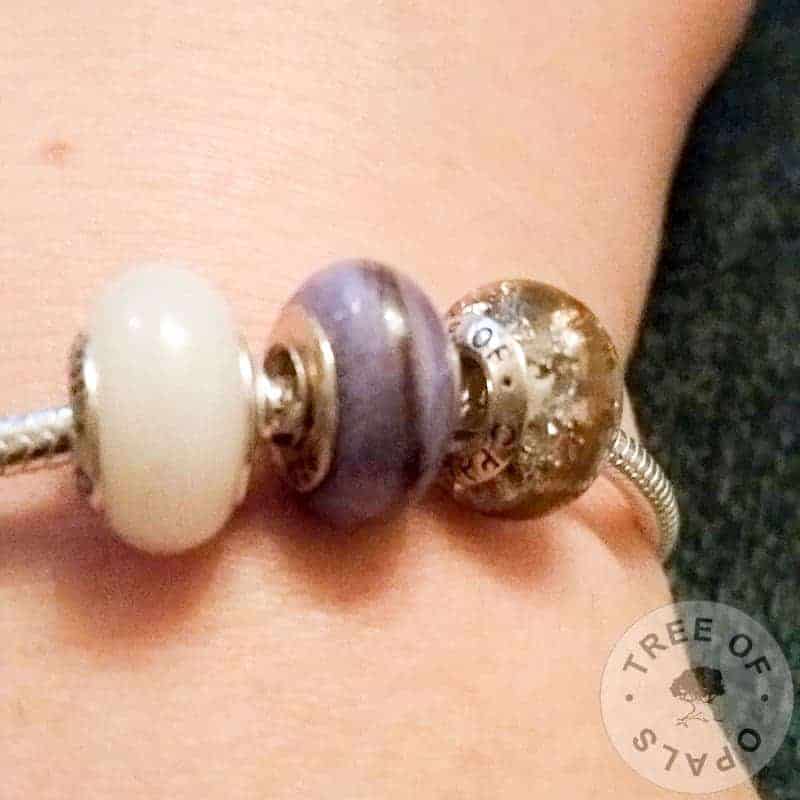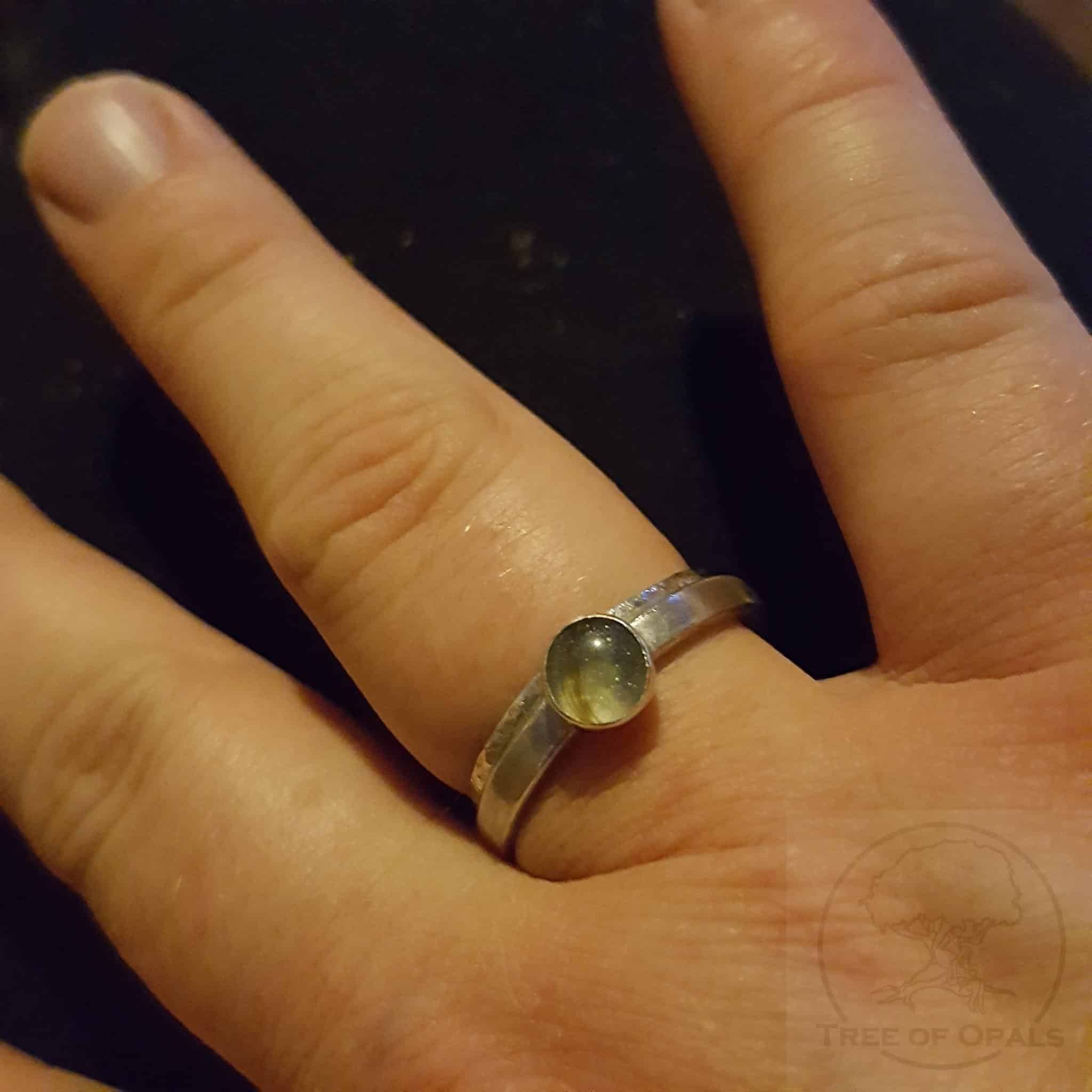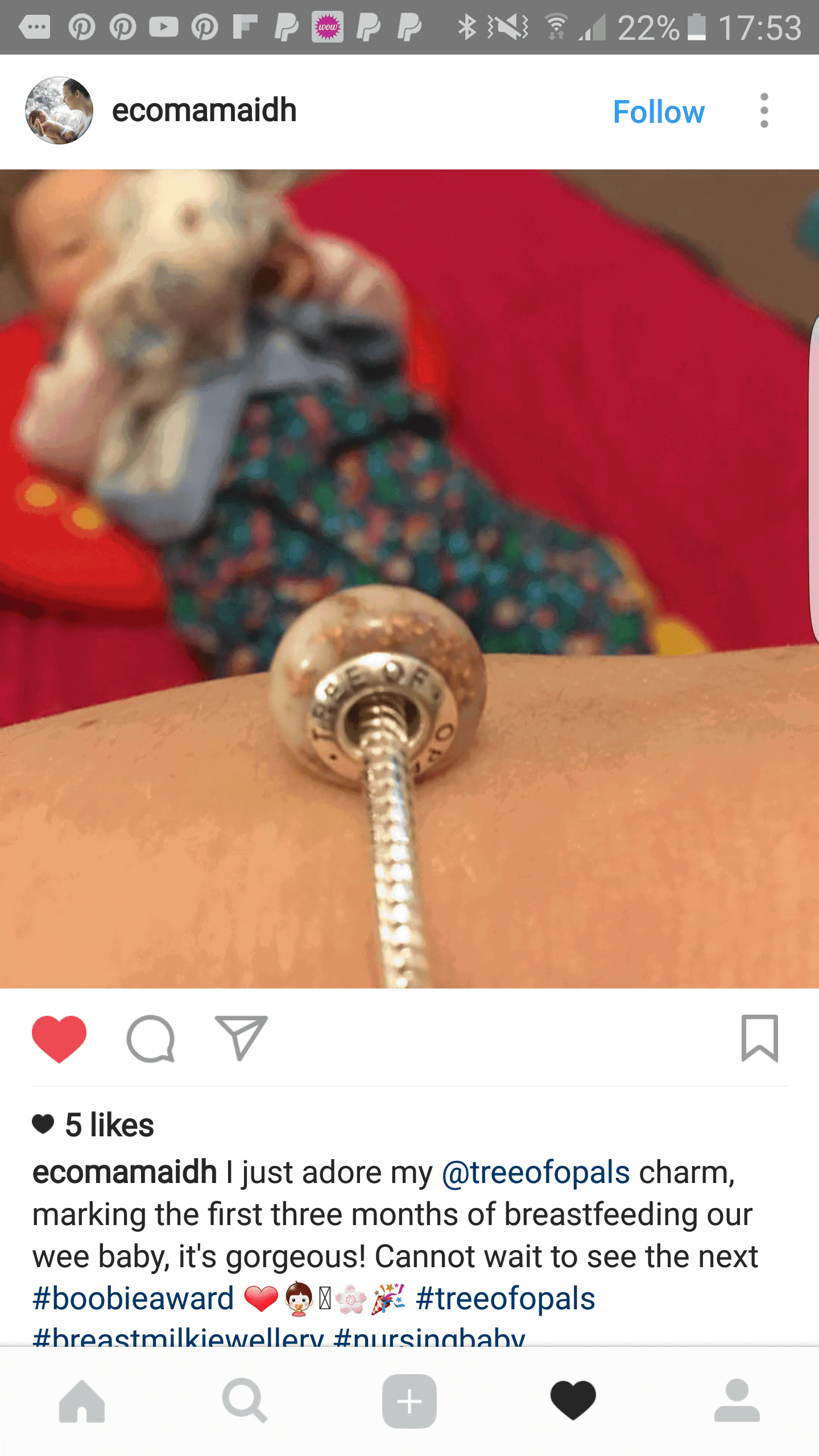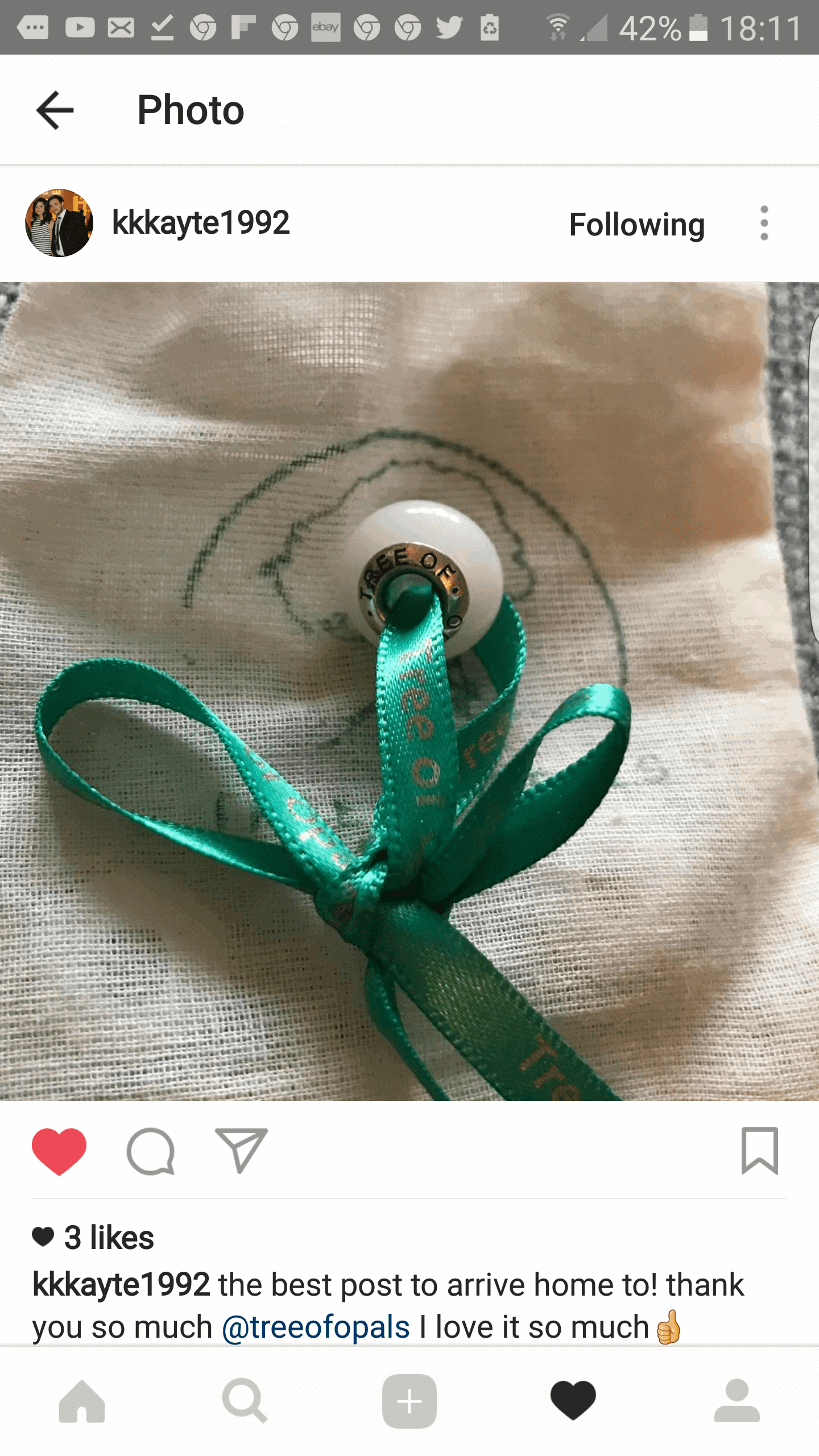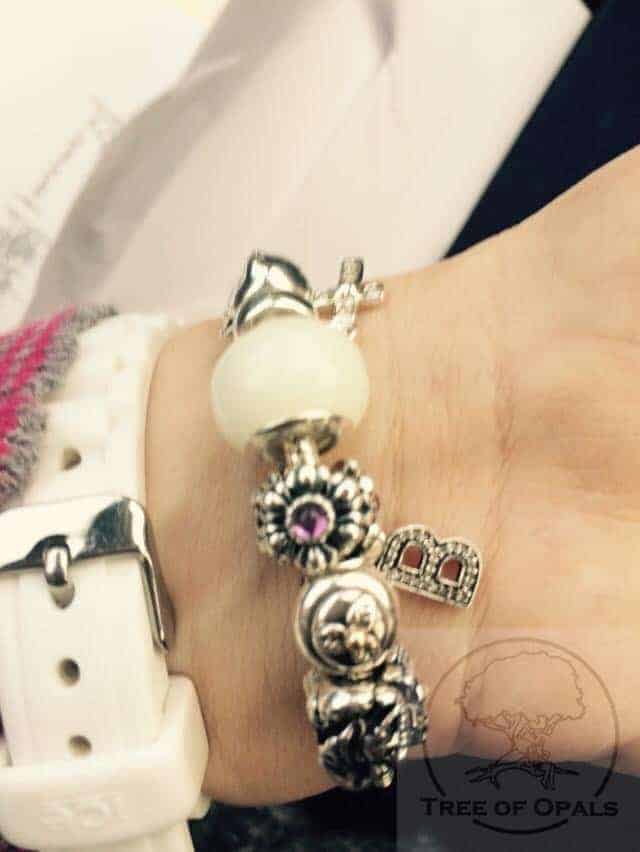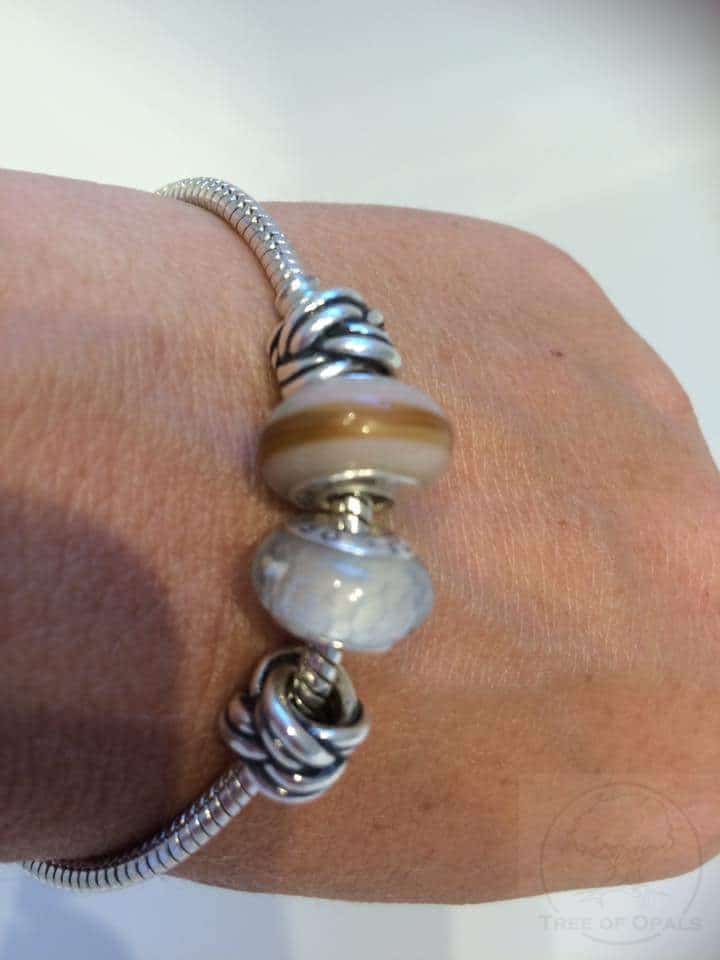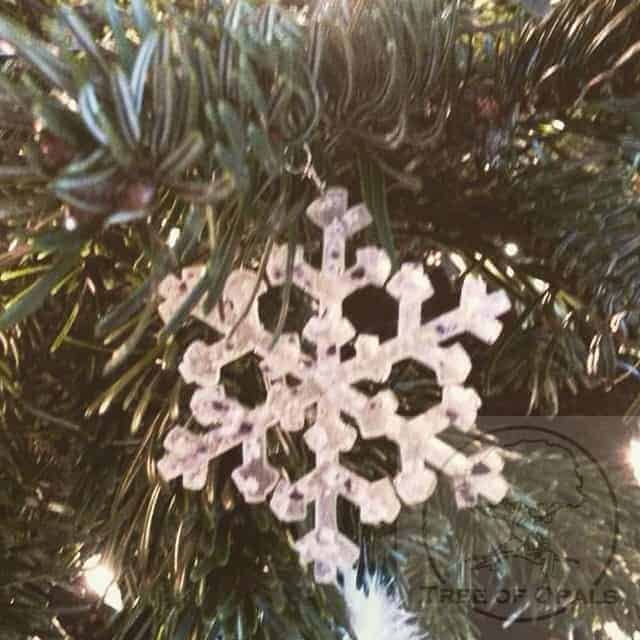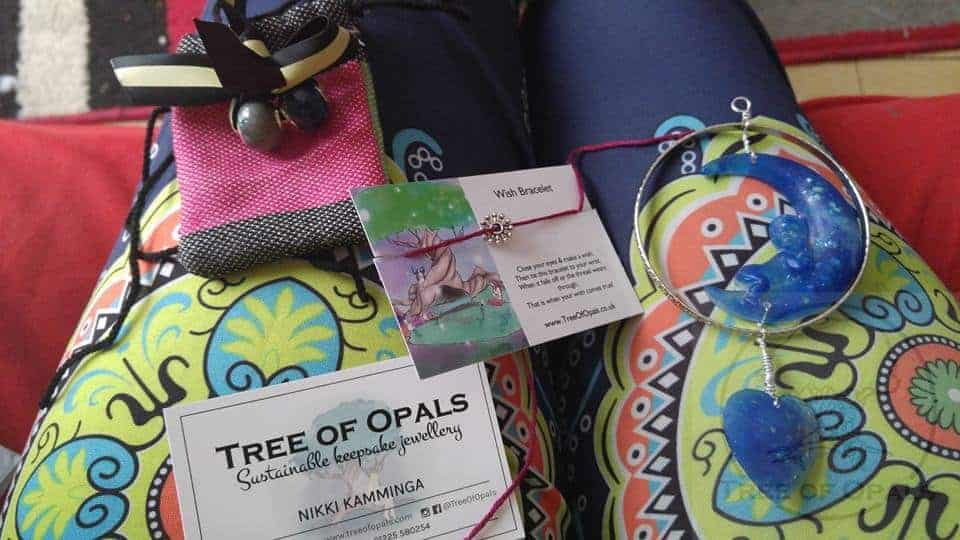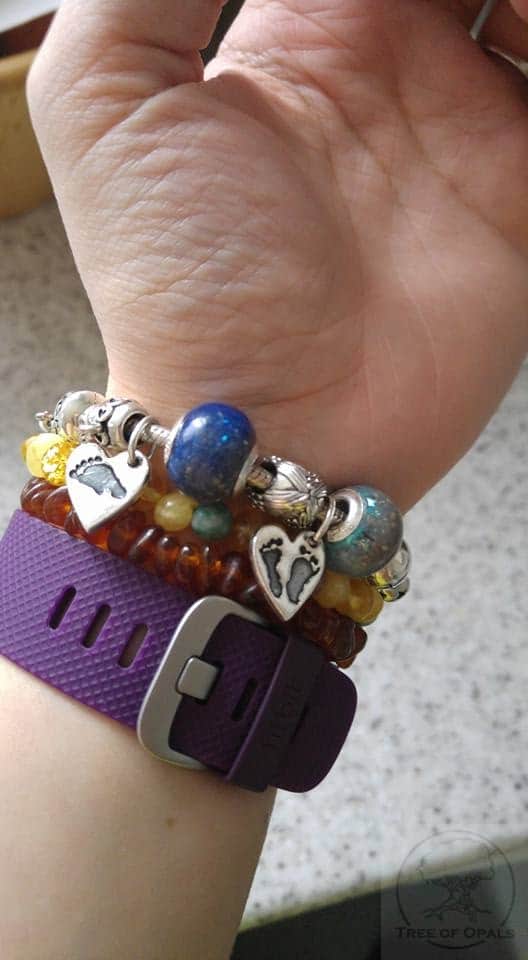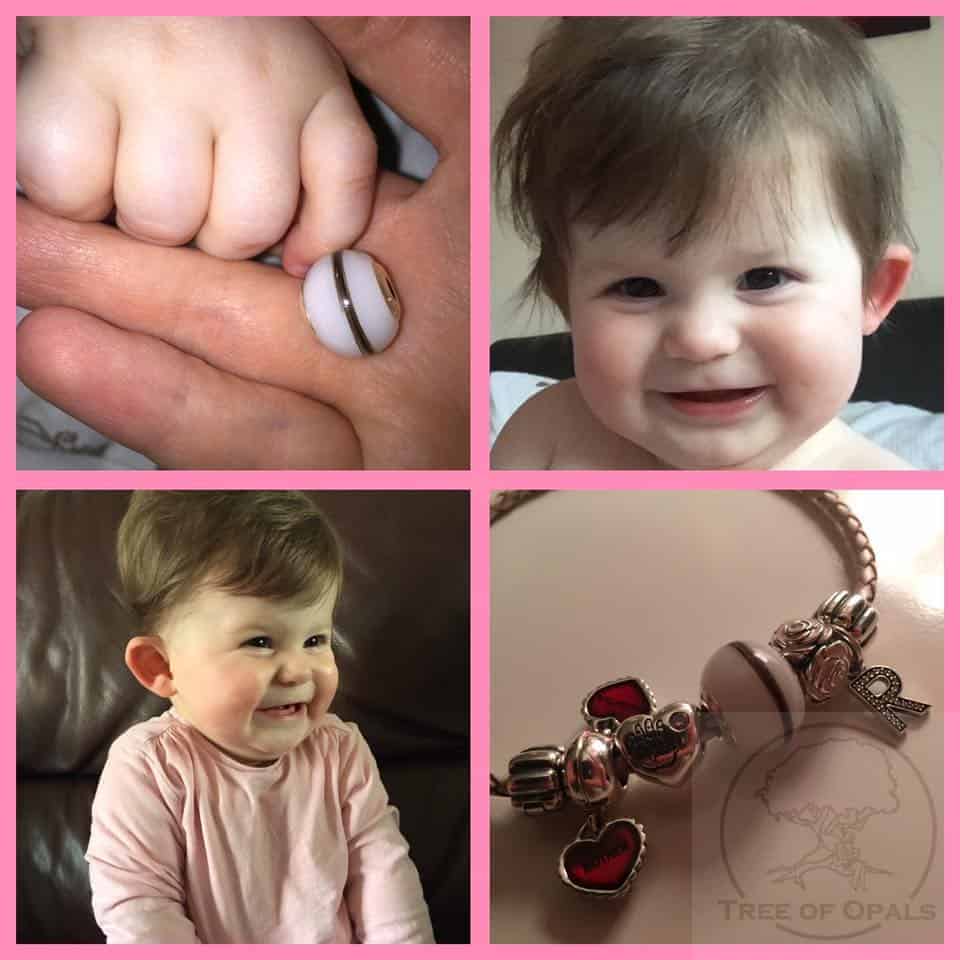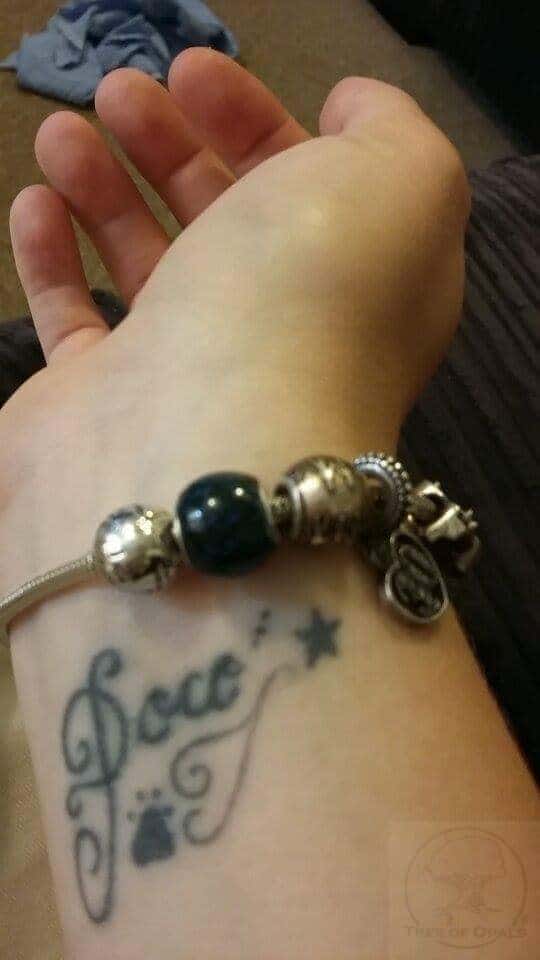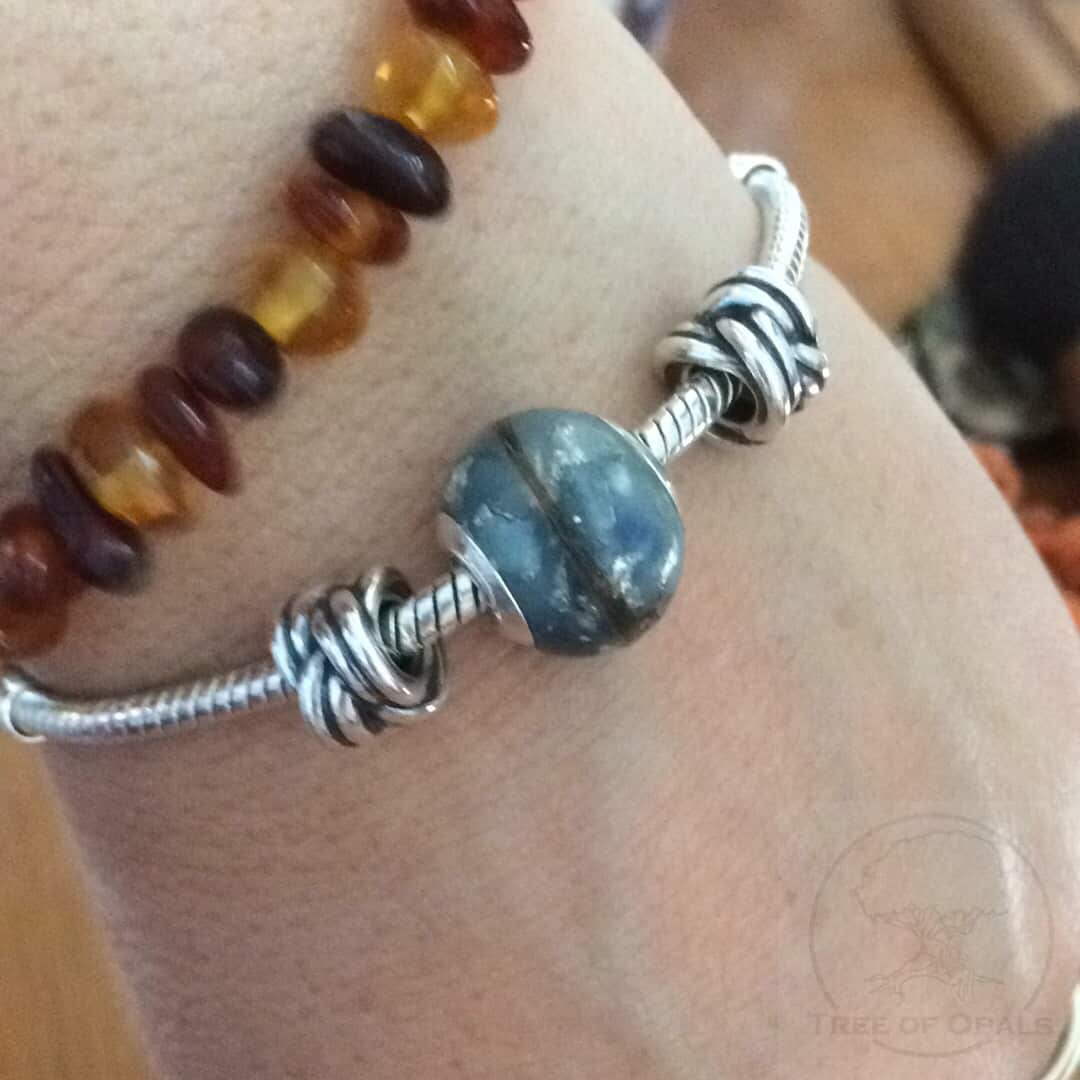 Q18: I want to make my own jewellery but can you make the basic resin blanks for me? Flatbacks, pearls and beads etc?
A: Not at the moment. We have worked very hard to develop our settings for optimal use with resin and can only recommend our own for safety, durability etc. If you were to have one of our resin pieces set by another jeweller they may not understand the unique properties of resin. Instead please direct the jeweller to our sister site, Keepsaker Supplies, where we can provide the silicone moulds and tutorials. The site is not designed for DIY use and is for professionals only who are willing to use proper PPE (personal protective equipment) etc. Resin can be dangerous and we do not recommend it to be used by amateurs. If you would like a new career making resin jewellery please, please, please do lots of research first and keep your family, pets and yourself safe! Nikki x
Q19: Can I remove parts of a necklace or necklace add-on you've made or take the charms off a charm bead necklace?
A: The answer is yes, we use a jump ring that you can open, here's a video on how to open jump rings but you don't need special equipment; you can use tweezers and/or fingers. It's a good question and I'm going to add the answer to the listing and our FAQ's!
Q20: *trigger* We lost our baby, can you help us?
A: We aren't able to offer pro bono orders but we do offer a non-profit service for families whose baby or young child has passed. Please see our Baby Memorial Jewellery page for advice on saving a lock of hair, cord/placenta or cremation ashes. We are unable to offer the non-profit service to children whose parents have passed as our jewellery is not suitable for children.
Q21: Are you a member of any professional guilds?
A: Yes, we are a member of The Guild of Jewellery Designers

and have our insurance with them, and we have our own Maker's Mark with the Birmingham Assay Office (known as the Tree of Opals hallmark).
We are on the PETA UK and Australia vegan fashion and apparel lists. Nikki also runs the Breastmilk Jewellery Group on Facebook and mentors new artists in not just preserving breastmilk, but in setting the pieces in metal and designing contemporary jewellery. I'm not a trained bench jewellery (classic skills such as setting faceted stones) and I did start a jewellery course but after three sessions my husband was made redundant and I had to stop. The rest is learnt from YouTube and I get inspiration from other contemporary jewellers and artists.

Q22: Are you insured?
A: Yes. Here's our certificate.
Memorial Jewellery FAQ's
For more details on our artists and team please see the About Us page.

Contact our admin team here if you have any questions